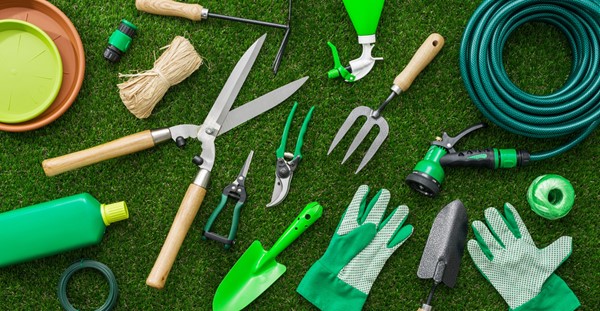 Having a garden is a big decision. It involves several tasks, care, commitment, and patience. Gardening means getting your hands dirty often. Thankfully, it's always worth it because gardens develop into beautiful and useful plants all around the home. Gardening tools are the items used to keep your garden in top condition. They include sheers, lawn mowers, spades, and weed pullers. Though used frequently, gardening tools can last for years to come with the right maintenance.
Here are ways to care for your gardening tools.
Cleaning
Keeping gardening tools clean is the most critical part of maintenance. Without proper and regular cleaning, dirt will accumulate on the tools and cause damage in a short time. Always rinse or wash the utensils before storing them away. Use a suitable brush and water to clean gardening tools. You can equally dip them in household bleach for faster cleaning results. Dry them before storing to keep rust from forming.
Sharpening
Most gardening tools such as scissors, shears, knives, and shovels need periodic sharpening. Proper care keeps them functional and in good working condition. Buy a flat mill file from the hardware store and use it to sharpen your gardening tools when necessary. You can also use a whetstone.
Storing
These tools differ significantly from your house cleaning tools or other materials. Keep them in a well-ventilated, safe, dry place. A shed is a popular choice for most homeowners. It is accessible and used mainly for storing similar equipment. Hang shovels, hoes, and rakes to keep them off the ground and allow air to circulate. Keep other tools at a suitable distance from each other and work towards preventing rust by hanging them or turning the working end upright in a pot.
Also, be sure to unplug any electrical tools and keep them away from wet conditions. Check such gardening tools regularly for tears, cracks, or cuts.
Stay informed
Learn as much as you're able to about gardening tools to help you know the right cleaning methods to use. Make sure that you always consider the function of the instrument as you clean.
Repair
Most power demanding tools such as the lawn mower can develop faults or wear out. Bear in mind that special precautions are essential when cleaning electrical or power gardening tools as they can quickly become a source of electrical hazard in the home. When you see any damage to a power tool, do not try to fix it yourself. Hire a professional for the repair.